The Power of Force Free Enrichment!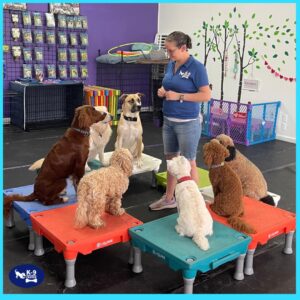 First Step! Schedule An Evaluation!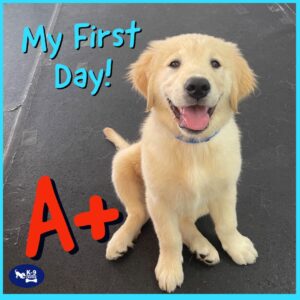 Discover Your Dog's Full Potential!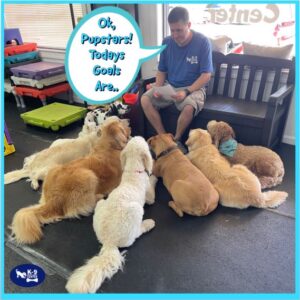 Align with Your Canine like Never Before!
We are Not
your everyday
Dog Trainers!
Learn how to Align with your Canine.
Check Out Our Trainer Approved Products
Welcome to the K9EC Training Shop! Your shopping here has a purpose: it saves furry lives. By making purchases through our Amazon affiliate links, you directly support essential rescue dog training programs at the Cape Coral Animal Shelter. We believe in strengthening the bond between you and your furry companion through effective training, which is why we offer a handpicked selection of top-quality products, all endorsed by professional dog trainers. Join us in this pawsome initiative, and together, let's transform wagging tails into heartwarming success stories, one purchase at a time.
Everything We Do Is..
For The Puppies!
"I needed training for my dogs & am so thankful I found the K-9 Enrichment Center! Ryan & Crystle are amazing at what they do — they are very knowledgeable, kind and patient. I love that they focus on positive reinforcement techniques. I've had my puppy in day trainings & a lesson on the weekends since February & it has made a huge difference! My older dog has also been coming to trainings to work on his separation anxiety & to learn how to properly socialize with other dogs. This center has been a godsend - exactly what my dogs needed! Ryan & Crystle go above & beyond — they care for your dogs like they were their own. My dogs are happier, calmer, less anxious & more obedient now. Any time I have an issue that I'm trying to fix (crate training, separation anxiety, car rides, obedience, etc) they offer plenty of helpful suggestions & techniques. I am so grateful to have found K-9 Enrichment Center! Thank you Ryan & Crystle for your amazing work!"
"Our trainer, Ryan is like no other. He truly understands K9s and knows his craft better than I've ever seen..even better than those celebrity trainers on TV. He assesses the dogs behavior, sees the environment and is able to use proactive approaches in his training sessions. He uses positive reinforcement methods. No shock collars, no negative discipline approaches, no fear to gain control. He is truly a dog whisperer and a great human trainer so we can be the best pet owners possible. In our first 3 sessions, our 8 month old puppy has improved by 80% and only gaining more skills at home daily bc of the great training methods taught."
"Ryan and team have done wonders for our Great Dane! Not only has Ryan spent a lot of time with our Dane, he's spent a lot of time teaching my fiancé and I how to manage and work with him when he's not having the time of his life at K9 Enrichment Center! Ryan always goes above and beyond for the dogs, he really puts his heart into his work and the animals under his care. Ryan, we can't thank you enough for all that you've done for us. I have 4 doggy day care centers between my house and K9 Enrichment Center and I don't hesitate to drive past them and go the extra mile, because Ryan and team goes the extra mile for all of the dogs they take care of. You can recognize the love he has for dogs in him as soon as you meet him. In fact I've referred other friends that make the extra drive to keep their dog under Ryan's care. For anyone in the area wondering where to take their dog for training or day care, this is your spot! Hands down the best trainer I've ever worked with."
"Ryan was wonderful at getting my girl Nova to feel more comfortable in social situations. We were really struggling to help her feel confident with new humans and in just a few weeks we had a much more confident Nova girl."
Get unlimited access to all of online dog training classes. All led by expert trainers.
available from 10:00 – 19:00
Email: info@forthepuppies.dog